We offer personalised training to meet your individual needs.
At Greatest Expectations we recognise that the 'one size fits all' solution does not work and as a result we will work with organisations and individuals to ensure learning is not only relevant but personal to each learner.
There can be many complicated reasons why you may need to change direction in life. We believe in providing one-to-one client support to create individual learning plans and progression pathways. This is essential to ensure we fully understand all of the issues affecting each individual.
A tailored support package helps every learner to progress towards their goals whilst managing their expectations. Our ethos is focused around treating everyone with respect and involving them fully in the design of the support they receive.
Covid-19 and attending the Centre
The wellbeing of our learners and staff is our number one priority, which is why we have carried out an extensive risk assessment and implemented a number of measures following the Coronavirus pandemic. We are confident that by working together we can provide a safe, socially distanced working environment for everyone.
To keep you safe we have implemented a one-way system in the main office, and hand sanitiser is available throughout the building. We will ask you to enter and leave by different exits, and our classrooms have been adapted to allow for social distancing guidelines.
If you feel unwell please notify your tutor or any member of staff as soon as possible. If you have symptoms of Coronavirus you must self-isolate for at least 5 days and have a negative LFT on Day 4 & Day 5. If you are still positive on Day 5, you must continue isolation for the full 10 days regardless of a negative LFT.
Please check nhs.co.uk for the latest guidelines.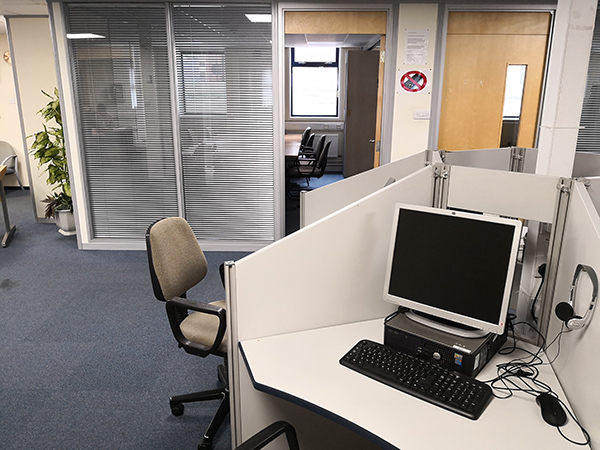 We are committed to the delivery of an exceptional product, promoting the education and training of local people and seeing real results.
Bringing you improved prospects of securing the job that you want.
Improving performance and the ability to handle more responsibilities (which may lead to increased pay)
Increasing job satisfaction and improving motivation
Enhanced personal development opportunities
Improving your CV and positively impressing those who read it
Increasing self-confidence and feeling better about the skills you have
The chance to help your children or other family members with their learning
Gaining skills to maintain personal finances and manage household budgeting
Making a difference to everyday life and the lives of your family and friends.
We Will
Promote lifelong learning.
Reward and celebrate success.
Ensure that all learners are fully supported.
Ensure equality for learners and the staff they work with.
Encourage continuous self-improvement.
We Support You By
Offering impartial, confidential information and advice about your learning.
Helping you identify and overcome barriers to progression.
Helping you establish further learning opportunities.
Do You Need Disability Awareness Training?
Are you a taxi driver? Then read on!
Day and Evening Courses Available
The training is to raise the awareness of professional people in respect of compliance with the Disability Discrimination Act of 2010 and highlight the needs of disabled people.
It covers different types of disability, legislation and practical advice. There are no tests or exams, just attendance and participation. There is a certificate issued on completion.
Only £30 per person. 
Book now on 01642 220777 or 01642 220778
Greatest Expectations is a registered charity.
Charity Number: 1156726